Latest Issue of Sound Stories Digital Edition is Now Available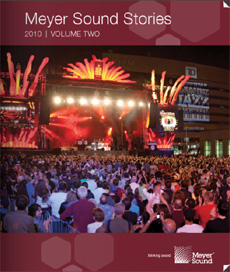 Click for more

This volume has us visiting montreal, Mexico, Egypt, Dubai, Macau and Denmark.
Many of the stories are great showcases of how high-resolution sight and sound can be seamlessly integrated to create an unforgettable and engaging experience.
We look at the 4D cinema theater at Madame Tussauds London, the 360-degree Bubble Theatre, the multimedia spectacle at Edfu, and the always amazing Cirque du Soleil.
PostDate: 18/11/2010